Mowed For The Monarchs
Monarchs butterflies need milkweed to survive. The caterpillars feed on the leaves, which makes them unpalatable to birds. The sap contains cardiac glycosides, which are toxic to birds.
We favor the milkweed in our fields and go out of our way to help it thrive. We have found that mowing in mid May, just as the milkweed plants are emerging, works best. It develops a healthy crop for the Monarch butterflies by cutting the already tall grasses. The milkweed isn't cut, which allows it to become the dominant plant in the field. We mow a second time in late October, after the plants have gone to seed.
Tagging Monarch Butterflies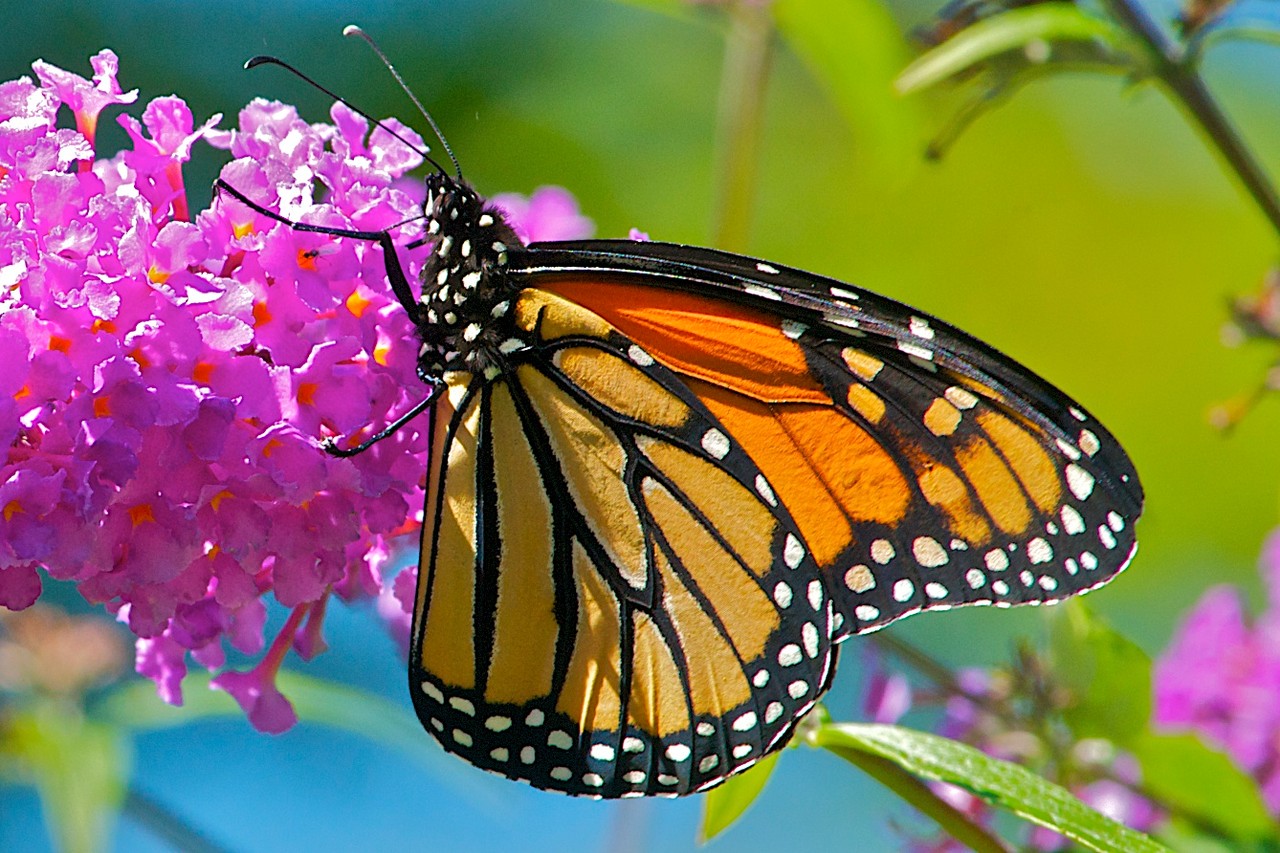 Working with 'Monarch Watch' in 2003, Michael tagged a butterfly that was found six months later in El Rosario, Mexico, part of the Monarch Butterfly Biosphere Reserve. This is the area where the majority of the Monarchs east of the Rocky Mountains migrate to for the winter; an estimated 60 million to 1 billion butterflies every year. That small butterfly from New Hampshire had flown 2288 miles!
---