A Peaceful End to the Nesting Box War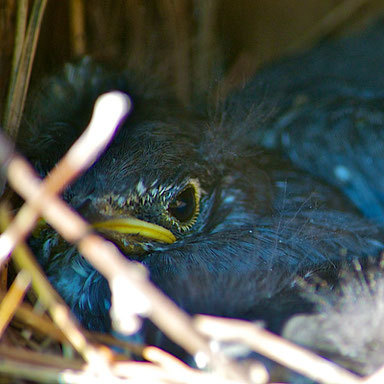 We have been trying to get Eastern Bluebirds to nest in our birdhouses for many years, without any luck. After noticing that we always had Tree Swallows use the boxes instead of bluebirds, I decided to do a bit of research. I soon found out that we were not the only ones with this problem, but that there was a possible fix.
Scientists have discovered that the distance between the nesting boxes is critical to attracting bluebirds instead of swallows. We followed the recommendations and moved our four boxes. I guess it worked, because this is the second brood of bluebirds raised in this box this season.
---